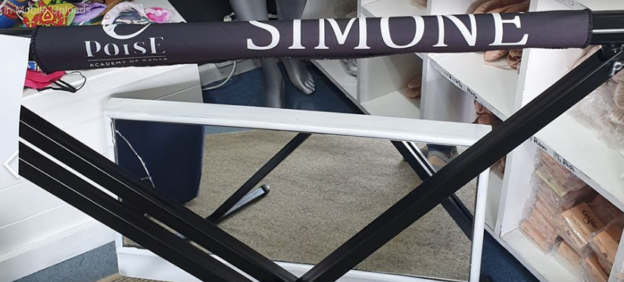 We are taking orders for bar sleeves. These will fit over the bar when you do bar work and will help to protect you against germs and viruses as each person will have their own to use.
Little Cherub will be making them, but we will be taking orders on their behalf.
There is a choice of two colors, black or pink.
The sleeve will be personalised with the student's name so that they don't get mixed up.
Place your order with your teacher directly as soon as possible so that when you go back to the studio everyone can be safe. The cost is R50 per sleeve.
Hip hop dancers will obviously not need a bar sleeve.
This is what the sleeve looks like.