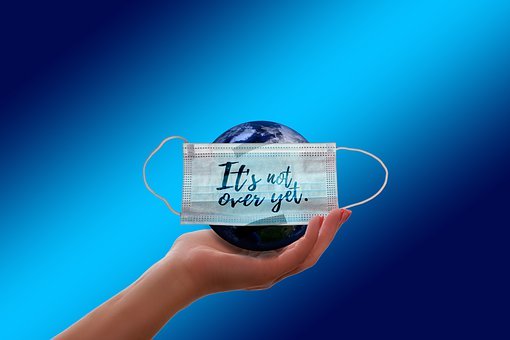 Studio Rules
Pupils are prepared for Internationally Recognised Exams and a variety of competitions.
If pupils want to be entered into exams or festivals, they will need to attend at least twice a week from Grade 1 Ballet and 1st Grade Modern.
We also do an annual show in which we like all our dancers to dance.
FEES: 
Fees are payable in advance by no later than the 30th of the month or if paying per term by the end of the first month of that term.
No refunds will be given under any circumstances.  In the case of a pupil being unable to attend, they will forego that lesson.  Should we be unable to attend, and in the event of us being unable to find a locum, lessons will be made up with an exception to the following instances:
a)     Our participation in any dancing update courses. (Courses are to further our knowledge and in turn benefit the pupils)
b)     If the studio is closed due to dancing examinations, competitions, or festivals, and the pupil is not participating in these events.
c)     The Studio will be closed on all public and school holidays unless otherwise specified.
Examination fees and competition entries are not included in the term fees.
If examination and competition fees are not paid by the stipulated date, the student will not be entered.
NOTICE:
One full month's written notice is required should a pupil wish to discontinue classes, or fees will continue to be charged and you will be liable for them.
Fees are charged per month or per term, but invoices will be sent out monthly.
If you pay per term your total will balance out by the end of the year.
GROOMING:
Please make sure that the correct dancewear/uniform is worn to class at all times.  Please consult with us or check the website regarding colours before buying anything for exams.
Chunky jerseys, tracksuits, and t-shirts will not be allowed. (only in hip-hop)  Hair must be neatly tied back away from the face.  Ballet shoes are a must for ballet.  Modern is done with bare feet, footsies, or ballet shoes if preferred.
If you should have any second-hand dancewear or shoes, please hand them to us with your name clearly marked on the article, as there are always buyers for these.  Always consult with us to see if you can obtain second-hand dancewear before spending a fortune on a new item.
If the correct dance attire is not worn, the teacher is within her rights not to allow the student to dance.
Click Here For Our List Of Suppliers
Jewelry
Jewelry and dancing don't mix well. For the safety of all only stud earrings are allowed.
No baggy clothing is allowed in any of the disciplines (except hip hop and Solo Latin), as it hides faults and corrections are thus not possible. Being in the proper dance attire will also put the dancers into a more professional mode at the dance studio and makes them more focused on learning and growing in their particular dance form.
GENERAL STUDIO ETIQUETTE AND CODE OF CONDUCT:
Younger pupils to address their teachers as either Miss ….name…. or Aunty ……….. and not just by their first names.
No eating or chewing gum while dancing.
No cell phones in the dance studio, please.
Parents will be permitted to watch classes on the first and last week of the term.  This applies to all pupils over the age of five years.
Preferably watch from outside the studio as this gives the dancers more room to move.
If you cannot attend a class please message your teacher in advance. Teachers do not take calls while teaching, so if you need to speak to them please phone during the morning or after hours.
The studio shall in no way be held responsible for any injury, death, or loss of property that may occur on the studio premises or at any venues when rehearsing, performing, or while students are being transported.
If a student has any medical concerns, a doctor's permission must be obtained before commencing with dance lessons.
All examination and competition entries are solely at the discretion of the teachers. No negotiations will be entered into over these entries. Students with poor attendance cannot be entered into these activities. The teachers also reserve the right to remove students from the examination or competition process.
Dancers (7 and older) should arrive at least ten minutes before class to warm up and dress. Latecomers interrupt classes and are not sufficiently warmed up and therefore are more prone to injuries.
Students may not leave the class until the teacher has dismissed the dancers.
Please inform the studio if your email address, phone number, or address changes.
Students must not practice more advanced acro tricks outside of the classroom unless the teacher grants permission to do so.
Students must be courteous and respectful of all those they come in contact with in class, rehearsals, competitions, and conventions/workshops.
Students must not talk while the teacher is instructing in class, rehearsals, or choreography sessions and must not use foul or inappropriate language at any time.
Students who are injured should continue to attend their classes to observe so they don't fall behind. If a modified approach to class is safe and cleared by a doctor, the teacher will provide the student with directions with restrictions on how to approach a class and/or tricks.
Students will give their best effort in every class and remain committed to being safe and having fun.
Please make sure to send back your completed enrolment form to ensure we have all the necessary information.