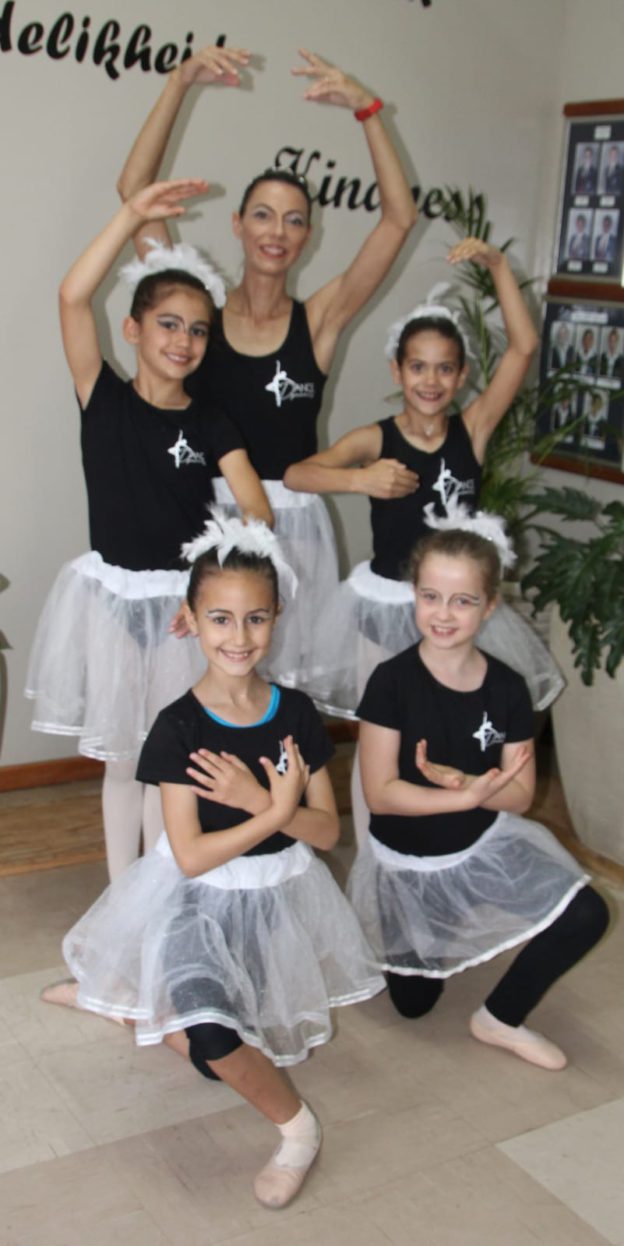 A big thank you to everyone who supported our Budding Choreographers Prize Giving on Friday the 29th of November. We managed to raise just over R 3 000 towards our new studio floor.
Kareen Breytenbach was our judge for the evening.
We enjoyed the evening watching all our dancers perform and run the show. It was lovely to see all the different ideas that our dancers came up with.
The Art Prizes were awarded to Elizma Ferreira and Clarissa Strydom.
Well done to the following groups who won the Choreography Sections:
Take Me To the Church – Best Choreography
Can't Stop The Beat – Best Performance
Hoodie – Best Teamwork and Synchronization
River – Best Idea
Skollie Patrol – Judges Favourite
More Awards:
Most Improved Junior Modern Dancer – Cindy Strydom
Most Improved Senior Modern Dancer – Mikayla -leigh Lombard
Most Improved Junior Ballet Dancer – Gilia Hutchinson
Most Improved Senior Ballet Dancer – Cassidy Kwong See
Most Improved Junior All Rounder – Mari Rodgers
Most Improved Senior All Rounder – Kaitlynne Horne
Top Marks for Junior Modern Exams – De-Ane Erasmus
Top Marks for Senior Modern Exams – Mikayla-leigh Lombard
Top Marks for Graded Ballet Exams – Taylor Wilson
Top Marks for Vocational Ballet Exams – Mikayla Lombard
Top Marks for Junior Hip Hop Exams – Mari Rodgers
Top Marks for Senior Hip Hop Exams – Kaitlynne Horne