Category Archives:
Studio Photographs
Well done to the following dancers who did us proud at the Talent Africa Finals this weekend. The floor was like an ice rink, but you all kept your cool.
An exciting ballet boot camp was hosted during the April holidays by Robin van Wyk and Janet Lindup from Cape Town City Ballet.
Well done to all our students who attended.
Pictured are Chloe Domingo, Marie Louise Strydom, Karla van Rooyen and Einon Doubel.
Mikayla Lombard and Ashleigh Maling Nel also attended.
The children all enjoyed themselves thoroughly and we hope to see more of you there next time.
Because we didn't have our usual concert to finish off the year in style we did things a bit differently this year.
In Jeffreys Bay, there were two parties hosted for the different age groups.  Please visit our FaceBook page for more pics of those events.
In Lorraine, the dancers entertained us with their own choreography at the Walmer West Primary School.
Each class worked together to choreograph their dances to present.
The audience had their own competition with a table decorating contest, so the atmosphere was most festive.
We were very proud of what all the dancers came up with. Just shows what a little teamwork can do.
Here are some pics of the event.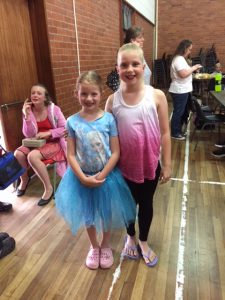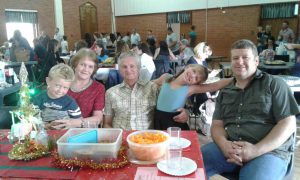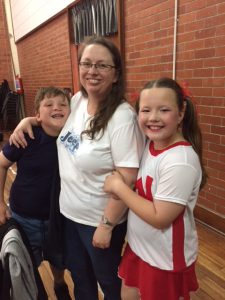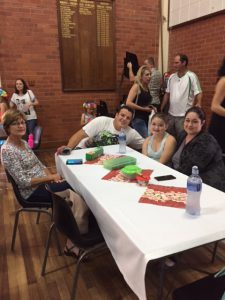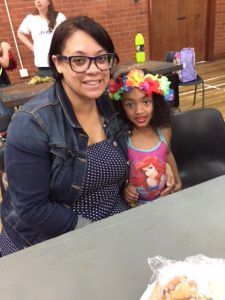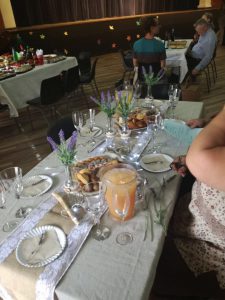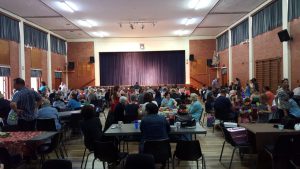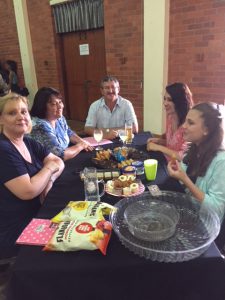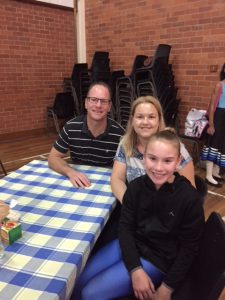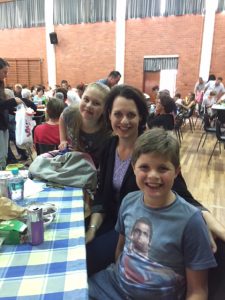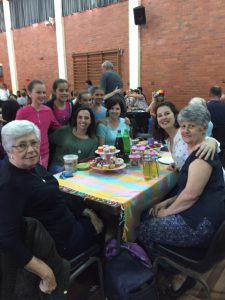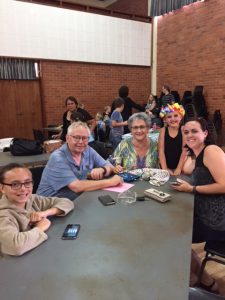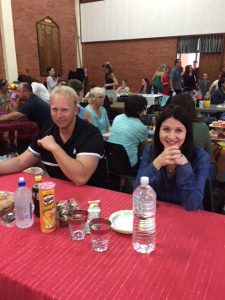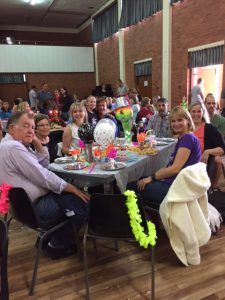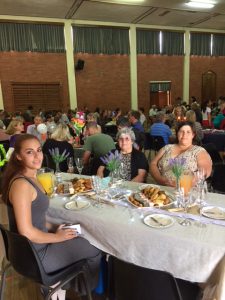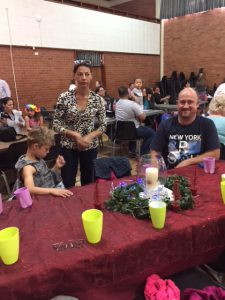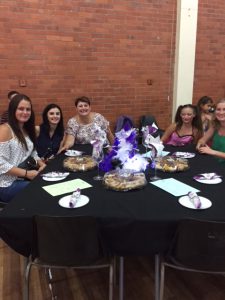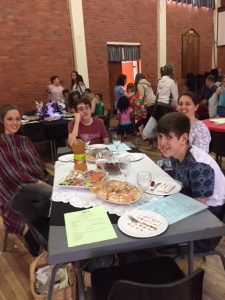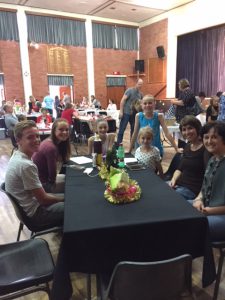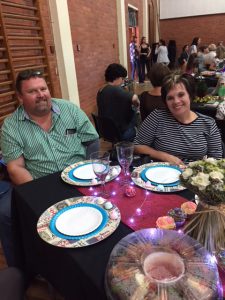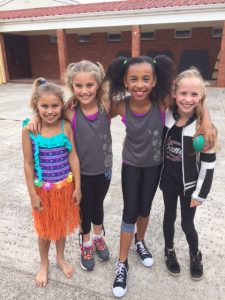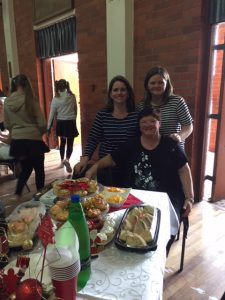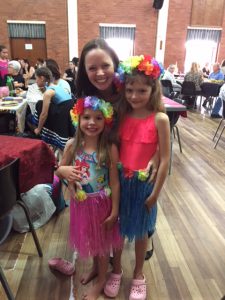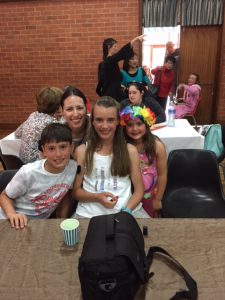 This year we had two and a half days of exams.
We were privileged to have Mrs. Erna Ackerman from Cape Town as our examiner, and all our girls enjoyed their exams immensely.
Here are some photo moments.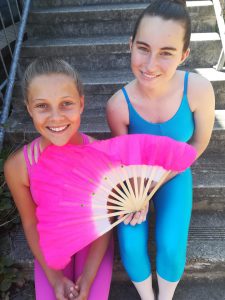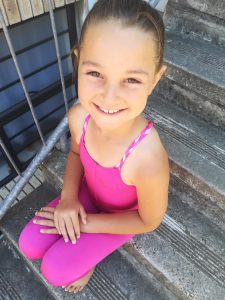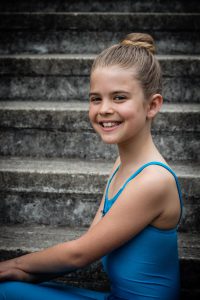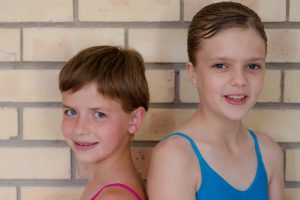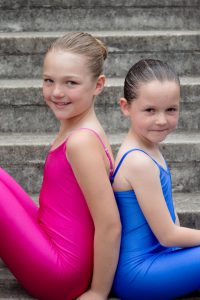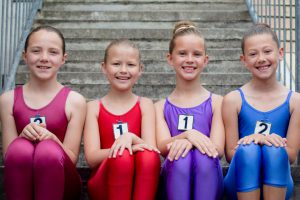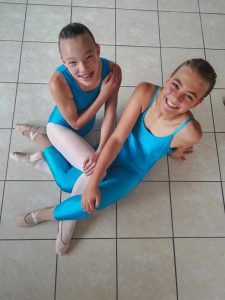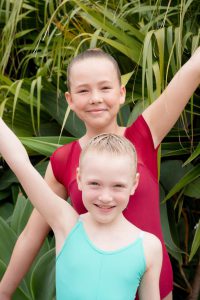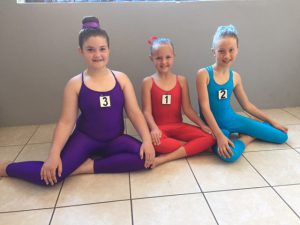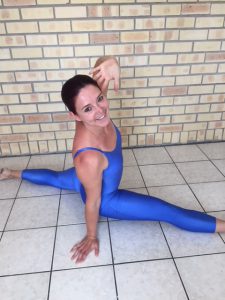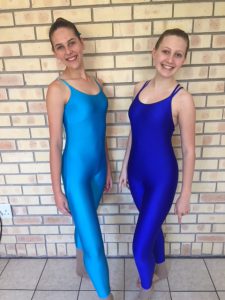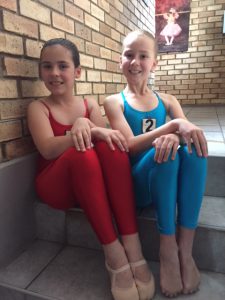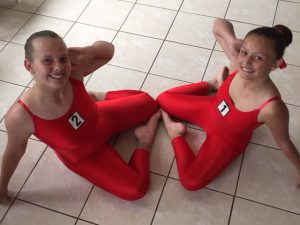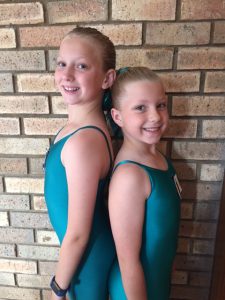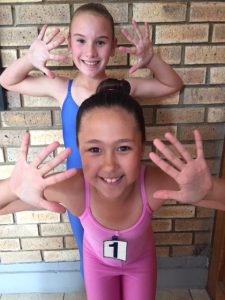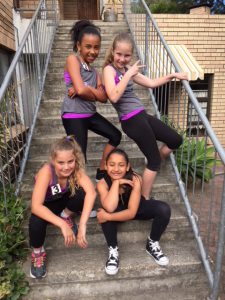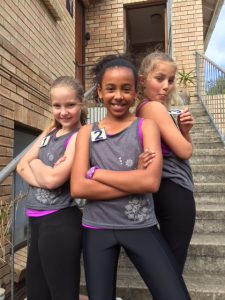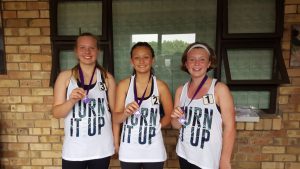 Well done on the excellent results girls.
Here is a list of the dancers who got over 80 percent.
Red Medal – De-ane Erasmus – Distinction
White Medal – Elandri Venter – Distinction
Stepping Up – Danielle du Preez – Distinction
1st Grade 
Alisa Annandale – Honours
Clarissa Venter – Honours
3rd Grade
Kaitlynne Horne – Distinction
Ashleigh Maling Nel – Distinction
Final Grade
Leane Muller – Honours
Desmare de Lange – Distinction
Berdine Viljoen – Honours
Mikayla Lomabard – Honours
Pre Level Two
Amy Saunders – Honours
Junior Two
Desmare de Lange – Distinction
Berdine Viljoen – Honours
Ashleigh Maling Nel – Honours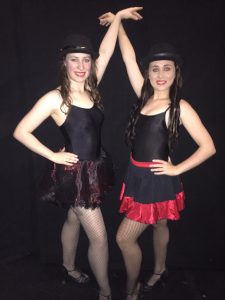 Well, Festival is over, Concert is over and it's now time to do some hard work again, as exams are coming up soon.
Thank you to everyone who helped make the concert a success, and to all our parents for supporting us.
We couldn't have done it without you all.
Well done to everyone who has danced so far. You have all done us proud.
We are now officially halfway through the ballet festival. Here are some of the photographs taken.
Here are the names of the dancers who achieved Gold Awards:
Clarissa Strydom
Chanel Haasbroek
Zelne Millard
Mari Rodgers x2
Hannah Nesmith
Anika Ferreira x2
Elizma Ferreira
Einon Doubell
Ashleigh Maling Nel x2
Gabriella Tait
Zanri Black
Chloe Domingo
Kaitlynne Horne x2
Karla van Rooyen x2
Taylor Wilson x2
Clarise October
Desmare De Lange
Casey Mclean
and last but not least – Scottish Flair
Well done everybody!
This year Margie Wells from Johannesburg came to examine our girls. Well done to all who danced, we are extremely proud of you.
Here are some photographs of the dancers before they went in.
Top Marks (85% and above) for These Exams went to:
Mari Rodgers, Jani Slabbert, Karla Muller, Kayla Oosthuizen, Leah Saunders, Chane Scholtz, Anja Wagner, Abbygail Robertson, Ane Minnaar, Danielle Du Preez, Kaitlynne Horne, Ashleigh Maling Nel and Zanri Black.
Here are some of the photo's taken over the exam session.
Wow, what a hectic two weeks we have had.
Dance Festival 2016 is almost over and wow, you are all doing us proud.  A lot of you went and did a solo for the first time ever, and this is something that not a lot of people would be able to do.
We started off with the modern and hip hop and this was adjudicated by Mr. Sean Bovim.
The ballet followed on from this and it was adjudicated by Dianne Cheeseman.
Here are some photo's of our beautiful dancers.
Congratulations
Gold Awards which only awarded to the top performances deserve a special mention here:
Karla Strydom
Ashleigh Maling Nel
Freaks Like Us – Berdine Viljoen and Desmare De Lange
Anja Wagner
Kaitlynne Horne
Einon Doubell
Elizma Ferreira
Jessica Barnard
Holly Whitfield x 2 and our 2016 Junior Ballet Champion.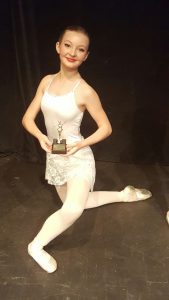 We would like to give a huge thank you to Amelia and Mikayla- Leigh Lombard for the lovely donation of a selection of cool drinks and water which the dancers really appreciated when they came out of the exam room.
We would also like to thank all the families of the dancers for their support and helping to make this a special exam session for us all.
The dancers all looked beautiful and were very well groomed – thank you Moms and Dads.
We started our ballet exams with our Grade 8's from Jeffreys Bay on the 14th of May. Mrs. Deanne Irvine came to examine this year.
We continued on Monday the 16th of May starting off with our first set of Pre-Primaries. They were all very excited to be doing their first exam.  The most difficult part for them was trying to remember the examiners name.
It was bitter sweet for some. We are losing our dear little dancer from Grade 2, Karleigh to New Zealand shortly, so this will be her last exam with us.
Karleigh and Marie-Louise have been entering together since they were in Pre-Primary. You can see how much they have grown by the photos below.
We continued with our exam session on the 17th of May with more of the Jeffreys Bay Girls.
Our cute little pre-primaries were first to entertain our examiner.
Performance awards were the popular choice for our older Jeffreys' Bay Girls this year.
On Sunday the 22nd of May our Vocational Girls did their exam at St Thomas along with our long time pianist Verna.